Who are there,
what is it?
Thanks for watching!
Here're videos, songs, links and news about our fantastic dance music collective.
Aleksey Kirillov and Ksusha, Kirillovsmusic.
Kirillovsmusic - Hot Summer
Summer-2017 has come! Here's our new summer track! You can find it on all music stores and services -

Apple Music,

Google Music,

Yandex Music, Spotify etc.
We will be very glad any feedback, so write us comments and emails.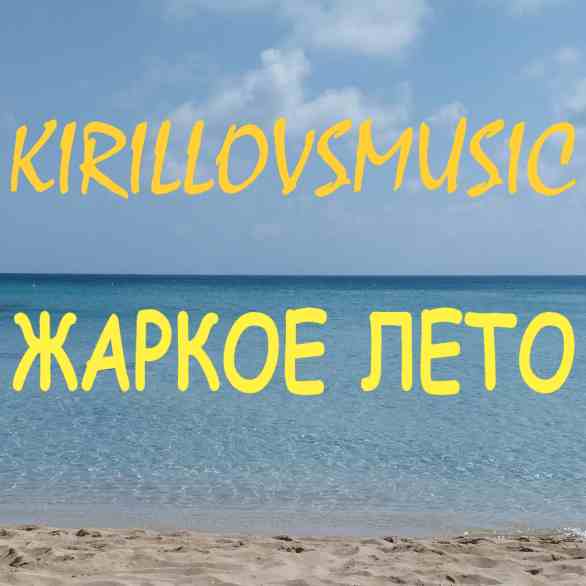 Kirillovsmusic - Cool Rave
03.03.2013 the album Kirillovsmusic - Cool Rave released. 13 tracks. Only dance music in different genres. But it's not just a music, there are songs made in the best traditions of 90th: with rap, powerfull vocal and other special effects :) The album available in iTunes, Amazon and other online stores.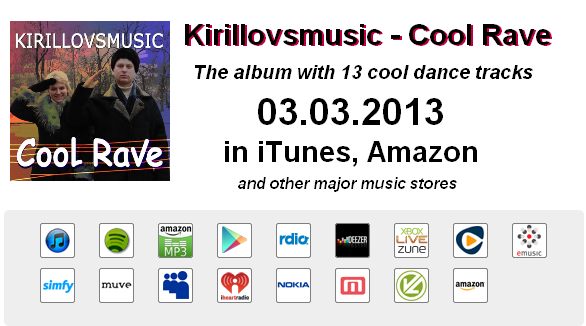 Kirillovsmusic - Cool Rave available on CD in Amazon.com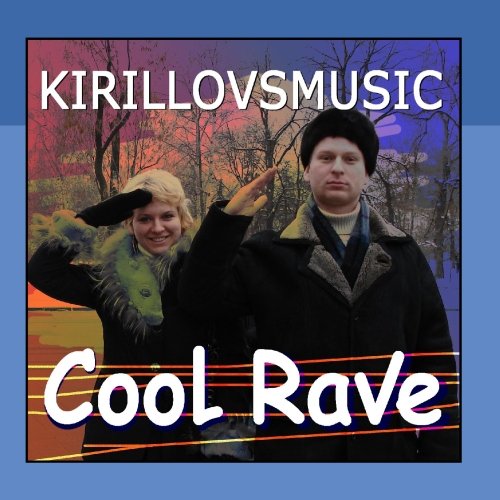 KNIGHT WITH GUITAR
Kirillovsmusic - "Knight With Guitar". Just a song. Not in our style but sometimes we do such acoustic experiments...
FAKE WORLD
Kirillovsmusic - "Fake World". Playing games, hanging on social networks? This new song is for you! :)
New video!!!
Here's video from "The Dancing Man" TV-show. New videos are coming soon!
(c) Kirillov A.V. 1994-2013